Two focuses of my blog are Current Events and Health/Wellness. When things get difficult, it is often times hard to remain hopeful. Regardless, it's important to figure out how to do so. The following contributed post is entitled, How To Stay Positive When Everything Feels Difficult.
* * *
The last couple of years has been a wild ride. Catastrophic bush fires in Australia, the ongoing COVID-19 pandemic, the new administration in the White House and claims of election rigging, Brexit in Europe, climate change crises, and now, of course, the terrible situation in Ukraine. On top of that can be all the personal difficulties you are going through – health, finances, relationships, injuries which you are getting sorted with the help of this personal injury law firm and so on. So it is little wonder that people are on edge and feeling the uncertainty of the world around us, and mental health is a big issue.
Many of these events are pretty much out of our hands, but that doesn't help when you feel scared and anxious. The main thing to remember is that you are not alone if you feel like this. It can be hard to feel optimistic with so much going on around you. However, while much easier said than done, staying positive can help you get through the more challenging times and keep your mental health on a more even keel. Here, we look at some tips to help bolster your positivity.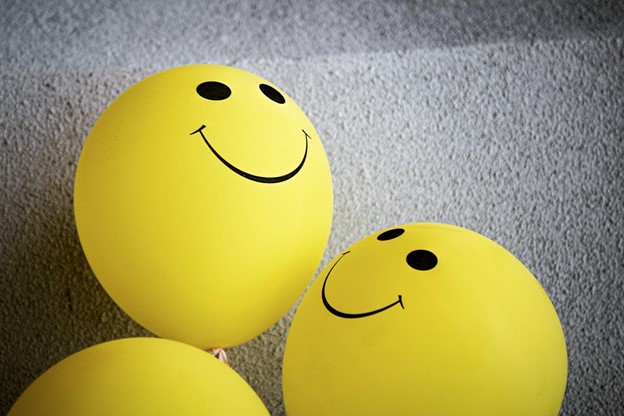 Make a gratitude or happy list at the end of every day
Invite your family and friends to do the same. Maybe you could even start a private group on social media and encourage people to share theirs to brighten up everyone's day. It just needs to be a shortlist of things that have made you feel grateful or put a smile on your face that day, from a film that you enjoyed watching to receiving a parcel in the post or enjoying a superb cup of coffee. It is essential to celebrate the joys of the smaller moments in life rather than always waiting for the big things to be happy and excited about.
Stay away from the news and social media for a short period
You should take a break if the world is becoming too much for you, and you can tell that social media and the news are having a detrimental impact on your mental health. When struggling, many people find it helpful to mute their news notifications and turn off particular keywords in their Twitter stream.
Take some time to listen to some highly upbeat music
You would be shocked at how powerful music can be. Try to remember how good music makes you feel and remind yourself of them. There are many ways to stream different playlists these days, so set up some happy ones for when you are having a terrible day. Have an impromptu dance party – they can lift the spirits and can not help but make you smile. The release of something positive into your body through music and dancing can divert you and bring you positive feelings, even if it is only a brief fix.
Communicate with your friends, even if it is only online or over the phone
When we are locked up inside and feeling the world's weight, it is easy to lose sight of the people who care about us. However, it is possible to connect with other people in various ways, and there is nothing quite like hearing the reassuring and diverting voice of a friend to speak with to return to a more positive frame of mind. Regular voice or video talks with your pals can significantly impact your ability to remain cheerful and joyful.
Concentrate on your current hobbies or learn more
Having hobbies may altogether remove you from the real world and provide you with some much-needed momentary escape, which we all desperately need from time to time. Remind yourself of the things you appreciate and the reasons why you enjoy them; spend some quality time enjoying your hobbies; and rekindle your passions after a long period. We guarantee that having a strong passion for a particular hobby will make you feel more positive about yourself.
Declare to yourself that your being positive and happy and that today will be a fantastic day for you
Finally, think of a short slogan that you can repeat to yourself. Every morning, tell yourself that today will be a nice day and that you will look for the positives in everything. Try to put a grin on your face and be thrilled about one aspect of your day. Give yourself a compelling reason to get out of bed in the morning. Take a shower, put on a nice outfit, and make your bed. Start your day off on the right foot and strive to maintain a positive attitude.