A key focus of my blog is Health/Wellness. A key to life is family and a central figure in most families is the grandmother. As we all get to the end of our lives, most people need help and grandmothers are no different. The following contributed post is entitled, Helping Grandma Through Her Final Days.
* * *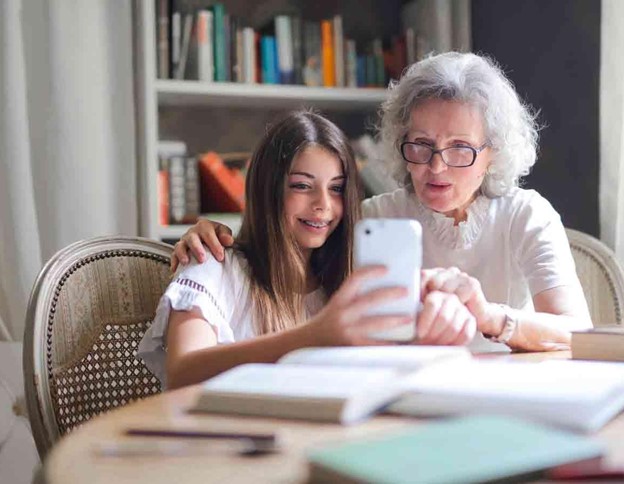 CC0 Licensed Image Courtesy of Pexels
As a loving grandson or daughter, helping grandma through her final years is a great way to ensure she feels safe and comfortable when the inevitable time comes. From just visiting to sitting down and talking about the good old times, here are some ways to make it easier.
Getting Affairs in Order
It's often the case that older people have things they need to sort out before they pass if only to make sure there are no disputes. This often includes will writing and estate management of money. But how do you go about this? Well, you can help Grandma do it herself. But to make sure there are minimal issues, it is best to reach out to professional and reputable elder law firms that can guide you through the entire process or even do it on your grandmother's behalf.
Visiting Makes a Huge Difference
According to some surveys, 1 in 3 people aged over 75 often feel lonely. It can be scary to visit an elderly relative, such as a close grandmother, in the final days leading up to death, but it shouldn't have to. Additionally, any grandparents would be more than happy to see those they love when they don't have long left. If you aren't sure what to say but feel like you must help, you can ask if there is anything that needs taking care of and even discuss funeral plans.
Helping Grandma Through by Making Memories
Visiting with your grandmother is treasured enough by you and her, and you can reminisce about time past. But there's also nothing to say that new memories cannot be made that immortalize the time spent together. And today, this is easier than ever, considering new technology. Smartphones come with a pretty impressive photo and video software these days, and both are very easy to use, without having to be a pro capture grandma before she goes,
Sitting Down and Talking
Visiting will be appreciated by an older relative, especially if they don't have long left. But how is this time best used? Well, just sitting and talking is one of the best uses of dwindling time toward the end. Elderly relatives love to speak about when they were younger, their achievements, and, of course, children and grandchildren. The most compassionate thing you can do is indulge in this final act and listen to what they have to say because it will be missed when heard no more.
Being There to Say Goodbye
You will feel an enormous amount of guilt if you miss the chance to say goodbye to your grandmother when you have the chance and don't take it. There is hardly anything that requires better use of time than to say goodbye to a dying loved one and maybe the birth of your child. In addition, having loved ones around when they pass makes it easier for your grandma. And you never know, but there may be something she wishes to say to you before she goes.
Summary
Helping Grandma through her final years takes some dedication and compassion. You can help get her affairs in order, make new memories before she goes and be there to say goodbye.