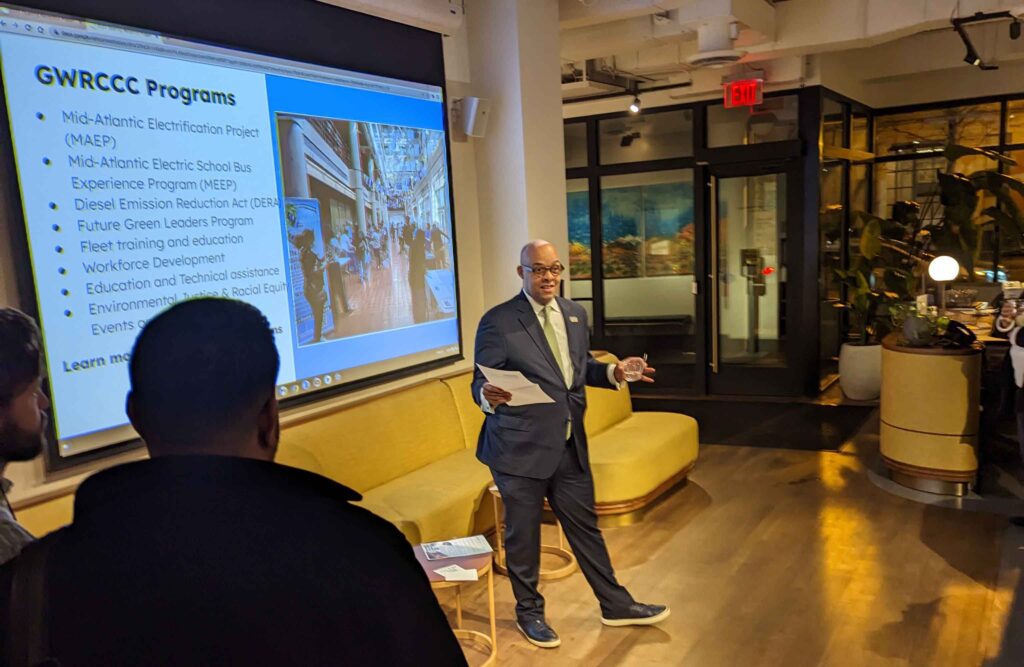 On February 22, 2023, The Greater Washington Region Clean Cities Coalition (GWRCCC) hosted its 2023 Opening Reception. The reception took place at the Eaton House at the Eaton Hotel in Washington, DC. The reception was an opportunity for clean energy and transportation leaders from throughout the region to network and align goals for the DC, Maryland, and Virginia's (DMV's) transition to clean transportation and energy equity, inclusion, and justice. Featured speakers included Ward 5 Councilmember Zachery Parker, GWRCCC Executive Director Antoine Thompson and Jill Hamilton, GWRCCC Board Chair and President of Sustainable Energy Strategies, Inc.
"There are people in this room who are promoting propane, electrification, biofuels, renewable natural gas, and green hydrogen – I love them all! I love them all! There is a role for every one of those fuels in our country and we owe it to the next generation to implement them in our transportation strategies," said Antoine Thompson, the Executive Director of the GWRCCC discussing the importance of alternative fuel sources to petroleum products. "We had a listening session last night in Bowie, MD. It was about two hours. The people were very moved by the information we have access to."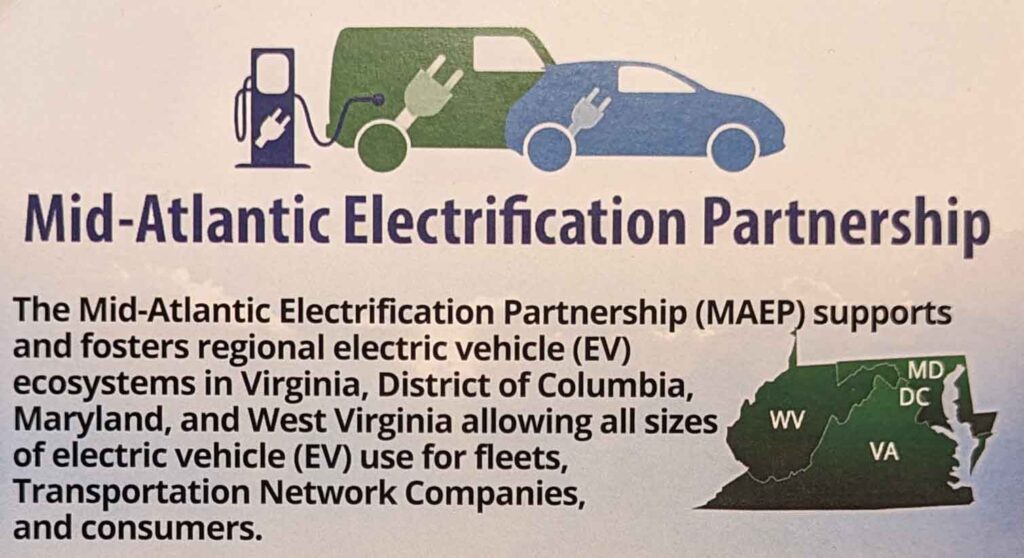 "Taking a step back, when I think about climate change, the cleanliness and quality of our air and our environment, we often hear narratives anchored around weather events. There has been a hurricane. There has been a tornado. There has been a storm and that is why we need to care about clean energy, clean air, and clean water systems," said Zachery Parker, the Ward 5 Council Member of the DC City Council. "But I am here to tell you that representing a community that bears the burden of the city's industrial land where there are more heat spots – it is many, many more degrees warmer in Ward 5 than in other parts of the city.
"Those effects are disproportionately affecting black and brown people – that is why we should care about this. It is not just because it is anchored around weather events. It is also because it is disrupting the quality of life for not only the people in DC but across this country and certainly in this region."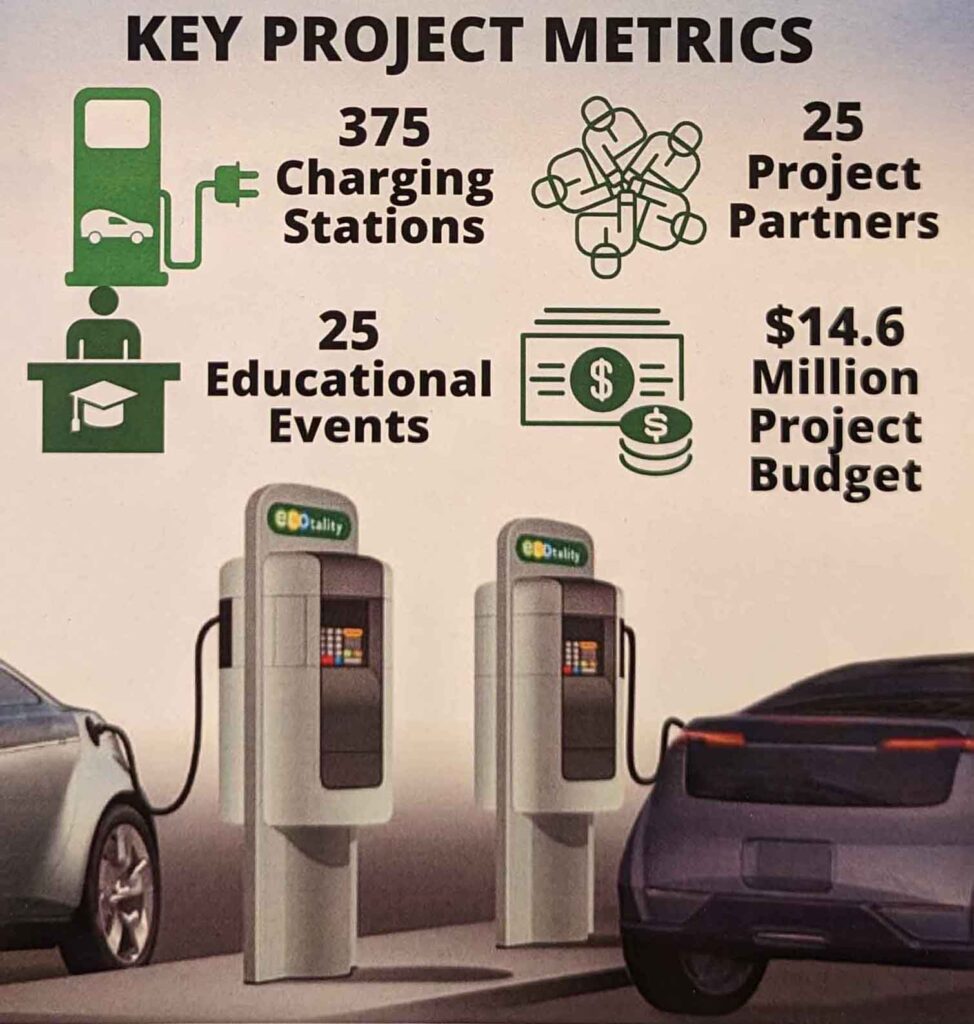 The GWRCCC works to shepherd the DMV region towards the increased usage of alternative fuels in the region. Examples are the previously described biodiesel, electric and propane. Phasing in of vehicles that utilize these alternative energy sources are further expected to have beneficial impacts on both human health and the environment. To learn more about the GWRCCC, visit their website at: https://gwrccc.org/ . There you can also donate to the coalition and become a member.
The Big Words LLC Newsletter
Thank you for reading this piece on the GWRCCC. If you enjoyed this offering and have thoughts, please leave a comment below. There are several science-related essays here on my blog with more on the way.
As a writer, I have started a monthly newsletter for my writing and video content creation company, the Big Words LLC. In it, I plan to share inspirational words, pieces from my writer's blog and this blog, and select videos from my four YouTube channels. One of those channels is a science and technology channel. It is entitled, Big Discussions76 Science and Technology. Finally, I will share updates for my book project entitled, The Engineers: A Western New York Basketball Story. Click this link and register using the sign-up button at the bottom of the announcement. If there is an issue with the sign-up form, you can email me at bwllcnl@gmail.com. Best regards.