A key focus of my blog is Health/Wellness. The needs for our physical health goes in stages where are different needs for each life stage. If you're over 50 years old, you must look at your health differently than in previous years. The following contributed post is entitled, Health Advice For People Over Fifty.
* * *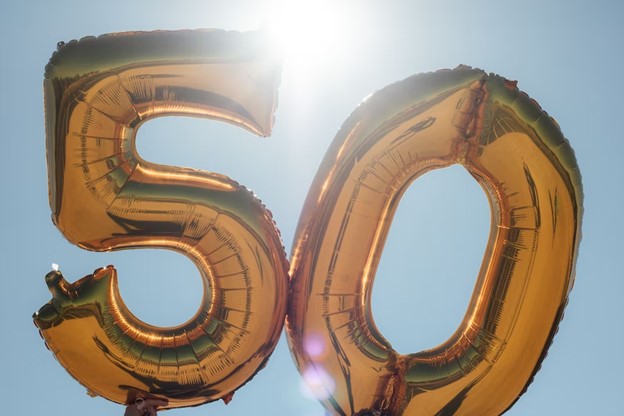 Fifty might seem a long way off when you're a young person, but it comes around quickly and takes you by surprise. But being fifty is more about how you feel and the quality of your wellbeing rather than the numbers on your party balloons. Here's how to maintain your health.
Healthy Eating
There's never a bad time to start eating healthy, and when you reach mid-life, it's the perfect time to switch your diet and improve your health. Chances are your diet is not ideal at the moment, but a few changes can give you more energy and a youthful glow that's been missing.
You don't have to change your diet completely to feel more energetic and create more resilience against common illnesses and diseases. Include some more fruits and vegetables in your diet, along with a good multivitamin tablet. Intermittent fasting is also healthy for people over fifty.
Stay Active
After fifty, the body starts to deteriorate more visibly and more quickly, but while you might notice changes, you don't have to give up an active life. In fact, staying active every day, or a few times a week, helps maintain your strength and health for longer, and it doesn't need to be strenuous.
If you have a sport, you like to play, that's perfect! Some people think they have to give up their weekly trip to the five-a-side parks or the tennis courts, but keeping up these patterns ensures your heart and muscles remain strong. Bear in mind you might have to reduce your effort a little.
Full Dentures
One of the challenges of life past fifty is maintaining your teeth, so they are healthy, clean, and strong. By the time you get to fifty, your teeth have undergone decades of pressure, and you might encounter issues with plaque, gum disease, toothache, and issues with teeth cleaning.
When you choose full dentures, you don't have to worry about your teeth deteriorating as you get older. There are still some practices you need to maintain the integrity of the dentures, but you don't have to clean them as frequently, and they give you any toothache or gum disease.
Hearing Care
Some people notice changes to their hearing when they reach the age of fifty and beyond; this can be in the form of sound reduction or the appearance of tinnitus in the background of their hearing. If you notice any issues with your hearing, visit an audiologist for some treatment.
Hearing is one of the senses we don't appreciate until it starts to disappear, so don't ignore changes to your hearing. If you want to maintain your natural hearing well into your later years, always listen to your devices at a low volume and avoid spending time in loud environments.
Social Vitamins
Everyone needs vitamins to stay healthy as we get older, but it's just as important to stay connected to friends and family and to socialize. Call these social vitamins, and make sure you are getting a fair share of them. Join a new club or find a group of like-minded people online.