Two focuses of my blog are Home/Living Discussions and Home/Property Discussions. In addition to being the season for travel and vacationing, the summer is also primetime for home renovation projects. The following contributed post is entitled, Makeover Season Is Here! 5 Renovation Projects To Work On This Summer!
* * *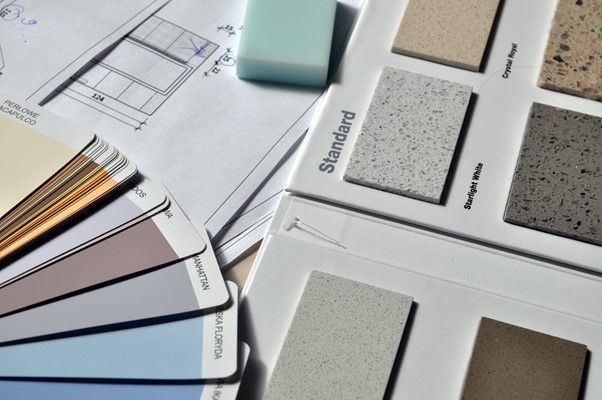 Photo by Pixabay from Pexels: https://www.pexels.com/photo/gray-standard-color-book-near-green-eraser-159045/
The Covid-19 pandemic, alongside the lifestyle changes it brought, has encouraged US families to reconsider their priorities and reconfigure their lives. And, as house prices across the nation continue to increase, it isn't surprising that renovation and remodeling projects have increased by nearly 20% just in 2022.
So, if you have always wanted to renovate your property and create a healthier and more comfortable space for your home, this might be the best time. But where to start? The five projects below are just some of the ones to consider to improve your home environment and increase its value. Let's start.
Landscape Your Garden and Add a Deck
If you are looking to add livable square footage to your property without looking for a larger home, the first area of the house to focus on should be your garden or patio. Landscaping your garden and adding a deck or veranda are great solutions to boost livability while also creating a recreational area for your family and guests.
Whether you wish to add a firepit, swimming pool, BBQ corner, or reading nook, your home's outside area can be transformed to support your favorite activities.
Add a Home Office or Private Fitness Studio
If you are looking for a renovation project that will increase the market value of your home as well as its livability, consider reviewing upcoming trends before deciding what to invest in. With the advent of remote working and virtual training courses, adding a home office or private fitness studio can help you improve the functionalities of your property while adding some of the most in-demand features among buyers.
Focus on the Exterior of Your House
Renovating your home's exterior isn't just an affordable way to boost its curb appeal, it can also increase the structural soundness of your property and the lifespan of your investments. For example, a high-quality roof can last 10-15 years – but only with property maintenance and care! In turn, some of the projects you should tick off your to-do list this summer should include roof inspection and repair, exterior painting, and driveway renovation.
Increase Your Home's Energy Efficiency With Better Insulation
As the energy crisis continues to hold several countries in its grip, it has never been more important to invest in creating healthier, more energy-efficient, and greener homes. Of course, this is important to reduce your household's impact on the environment, but it can also help you reduce your energy bills as energy prices continue to increase.
Some of the best ways to improve your home's energy efficiency include:
● Installing better insulation
● Upgrading your HVAC system and air conditioning
● Investing in double- or triple-glazed windows
● Getting a new front door
● Investing in clean energy sources and renewables (i.e.: solar panels)
● Upgrading obsolete or energy-hungry equipment and appliances
Downsize!
The house you live in can have a great impact on your finances and health, and, if you have been looking to reconfigure your lifestyle, you might be looking to change home. In this case, downsizing can be a great way to reduce living costs while also living a more minimalist life. And, yes, the best time of the year to make house hunting and moving more enjoyable is summer!