A key focus of my blog is Technology. No matter what sector or activity you are in, a Virtual Proxy Network (VPN) can be a powerful tool when combined with other applications like WhatsApp. The following contributed post is entitled, WhatsApp, VPNs And Security: What You Need To Know.
* * *
WhatsApp is one of the most popular messaging apps in the world. However, recent reports have shown that it is not as secure as many think. If you are using WhatsApp without a VPN, your messages are not protected from being intercepted by hackers or other third parties. This blog post will discuss the security risks of using WhatsApp without a VPN and how to protect yourself.
What are VPNs?
A VPN is a private network that encrypts and routes your internet traffic through an intermediary server. This makes it appear as if your traffic is coming from the VPN server rather than your actual device.
WhatsApp is a popular messaging app with over one billion active users. You can also video call on whatsapp web; thus, you need to have a secure network. Unfortunately, WhatsApp is not immune to security threats. There have been several reports of hackers gaining access to WhatsApp accounts to spy on conversations or steal sensitive information. One of the best ways to protect your WhatsApp account from being hacked is to use a VPN. A VPN will encrypt your traffic and route it through a secure server, making it more difficult for hackers to access your account. Additionally, a VPN can also help to protect your privacy by hiding your IP address from potential spying eyes.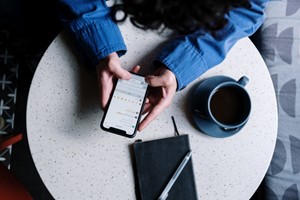 How Secure is WhatsApp Over a VPN?
Like most people, you probably use WhatsApp to stay in touch with your friends and family. But did you know that WhatsApp is a very secure messaging app? WhatsApp uses end-to-end encryption, which means that your messages are encrypted from the moment you send them until they're received by the person you're sending them to. This means that even if someone were to intercept your messages, they wouldn't be able to read them.
However, there's one potential security risk when using WhatsApp: if you connect to the internet without a VPN, your messages could be intercepted by your ISP or government. Fortunately, you can easily protect yourself from this potential security risk by using a VPN. A VPN will encrypt your traffic, which means that even if your ISP or government tries to intercept your messages, they won't be able to read them.
Many different VPNs are available, but not all of them are created equal. For example, when choosing a VPN for WhatsApp, it's essential to pick one that offers strong encryption and is based in a country with strong privacy laws.
Differences Between Using WhatsApp With and Without a VPN
When it comes to WhatsApp, there are two different ways to use the messaging service. The first is without a VPN, and the second is with a VPN. Each has its advantages and disadvantages.
Without a VPN, people can open up the WhatsApp app and chat with their contacts. The main advantage of this method is that it's straightforward to use. However, there are some downsides. First, WhatsApp messages are not encrypted end-to-end unless you enable the "Secret Chats" feature. This means that your messages could potentially be read by someone else if they managed to access your phone or the WhatsApp servers. Secondly, WhatsApp uses your phone's data connection, and it can be expensive to use if you don't have a good data plan.
With a VPN, people can still use WhatsApp as usual. However, all of their messages will be encrypted end-to-end, meaning that only the person who they are chatting with will be able to read them. Additionally, because a VPN reroutes your internet connection through a server in another country, it can help you to avoid high data charges. The main downside of using a VPN with WhatsApp is that it can slow down your connection and make WhatsApp run less smoothly.
So, which should you use – WhatsApp with or without a VPN? Ultimately, the decision comes down to personal preference. If you're concerned about security and privacy, using a VPN is the best option. However, if you're more worried about convenience and cost, not using a VPN might be better. Whichever you decide, make sure you stay safe and secure when using WhatsApp.