Two focuses of my blog are Health/Wellness and Technology. Smartphones have changed our lives in positive ways, but have they also changed our lives for worse? Many would argue the former. The following contributed post is entitled, 5 Reasons To Shut Down Your Smartphone.
* * *
Smartphones are a fantastic invention. They enable us to do so much and communicate with so many people. Because they are so useful, though, they can easily become a distraction or even an addiction. There are times when it's best to turn them off totally and go without them. Here are some of the factors at play as to why you can manage without a smartphone more easily than you thought.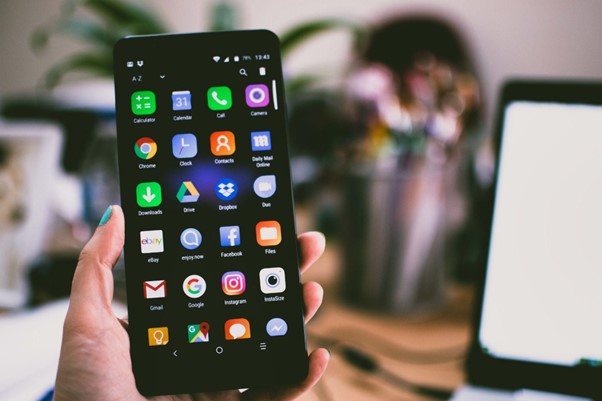 They Are Bad For Your Eyes
When our eyes are in good functioning order, we often take them for granted. However, excessive smartphone usage may harm them and actually diminish our capacity to focus on distant objects. Because we are so used to gazing at screens up close, our eyes are adjusting. It's ingenious, but it's not good for you. It's not just about the distance either. The HEV light emitted by smartphones may cause retinal tissue damage.
They Are Dirty
Take a look at how we use our cellphones throughout the course of a typical day. Think about how many times we, and others, have touched them. Bacteria will have taken up residence. We then put them near our lips and ears, or we touch them with our fingers that then contact our faces, and so on. Around 13% of cellphones have faecal matter on them, and 16% include E. coli bacteria, according to a study. Every phone becomes dirty, no matter how many times we wash our hands.
They Cause Neck And Back Pain
Smartphones do so much harm to our necks and backs that a new medical word for the pain has been coined: 'text neck.' When we walk about with our heads down (to gaze at a phone screen, for example), we exert a lot of strain on our cervical spine. It can weigh up to 60 pounds. If you're in this sort of discomfort, you should see a chiropractor. However, after your back and neck discomfort has been relieved, decrease the amount of time you spend messaging and surfing on your smartphone, or it will return.
Some ways to do this include deleting some of the apps you use and turning to other forms of communication. For example, you can use international calling cards when you're away from home, meaning your smartphone can be left somewhere safe.
They Cause Sore Hands
Along with 'text neck,' a new phrase has emerged: 'text claw.' This term refers to the cramping discomfort caused by holding a smartphone for extended periods of time. The thumb is the most susceptible digit since it is the most often used for texting. Tendon problems and inflammation are possible. One option to avoid this is to use a stylus instead, but the best approach to alleviate the discomfort and cure the damage is to turn off the phone and stop using it for a bit.
They Stop You From Sleeping
The urge to check your phone one final time before going to bed is frequently overwhelming. However, having a device generating blue light near your face might disrupt your circadian rhythm (your normal sleep cycle), resulting in you not getting the right sort or quantity of sleep. Sleep deprivation makes you grumpy and short-tempered, and it's also terrible for your health; individuals who sleep less are more prone to heart attacks, strokes, and diabetes, among other things.