Two focuses of my blog are Home/Living Discussions and Home/Property Discussions. Keeping your home warm in the winter will impact both your personal health and your personal finances. Collectively, these will impact your piece of mind. The following contributed post is entitled, How To Keep Your Home Warm In The Winter.
* * *
There is nothing worse than a cold house during the winter. Waking up, needing the toilet, and being afraid to get out of bed because of the biting cold. Those early morning get-ups, becoming tantamount to torture before you can drink that cup of coffee to warm you up. Trying to watch television the evening and seeing your breath in the air. None of these scenarios are particularly good for your health, and luckily there are some great ways you can avoid them. So, let's take a look at a few now: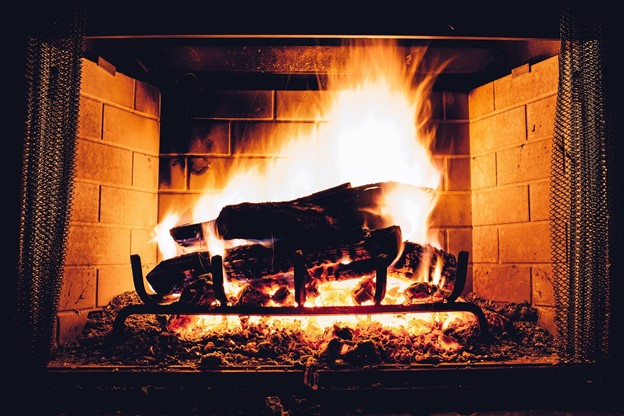 Your Boiler
Clearly, one of the best ways to keep your home warm is to have a fully functional boiler. That means you need to have regular maintenance on it, and if it breaks down a lot, you need to invest in a new one. Regular maintenance is generally better to be performed before it gets cold, so late summer. This means that it is far less likely to break down when you need it the most. However, the good news is that you are able to get boiler rentals if your boiler does break down and it is the middle of winter. Generally speaking, it is very difficult to get an appointment for a boiler repair or a new installation over this busy period due to all the breakdowns. But a rental is a great way to tide you over should this occur.
Timer and Thermostat
If your boiler has a timer on it, it is a good idea to set the timer to come on at least thirty minutes before you wake u in the morning, so you do not have to suffer the deep chill of the morning. Another thing to bear in mind when it comes to your boiler is to set the temperature of the thermostat to somewhere between 18 °C and 23 °C. Any hotter is just a waste of energy and is actually too hot for an ambient temperature n your house.
Thick Curtains
Thick curtains do wonders for keeping the heat from being stolen by your windows. Keeping your curtains shut as much as you can on those dull days and evening is a must to retain as the heat in your home. Also, if it is sunny, then open those curtains and allow the window to convert that energy into heat energy. This can increase your home's temperature without using your heating system, and therefore it can save you money.
Upgrade Your Windows
If you have single glazing you can upgrade to double glazing, or triple glazing. Triple glazing is so much more efficient at retaining heat than double glazing, which is again a lot more efficient than single glazing. The home loses so much heat through the window, as much as 30% can be lost this way. So it makes sense to upgrade if you can. If you do not have the funds at this time to replace all your windows, when it gets very cold, you could layer clingfilm to the windows, which can help prevent hat loss. No, it's not that attractive and can be difficult to see through, but it may well keep those temperatures above freezing.
Insulate
Insulation is essential to retaining the heat. Your home loses so much heat through the ceiling, so you need to make sure that you have the right insulation. Look for items like layered rockwool loft insulation, so you can avoid losing excessive heat through the ceiling. Another way to sort out the loft is to convert it into a room. However, that just shifts the insulation into the roof. Consider cavity wall insulation, draft excluders, etc. All these things together can save you a fortune on your energy bill. It may be an idea to hire a professional to come and look at how best to insulate your home. If you have a lot of nooks and crannies where drafts can get in, it is probably wise to fill these will some form of poly filler too.
Radiators
If you have any large objects that are in the way of the radiators, it is time to move them. One of the main culprits in this respect is the sofa. Sometimes we are limited for space and plonk the sofa where it will fit. However, you may be spending hundreds of dollars to heat up the sofa while a minimal amount is heating the air. If you are struggling for space, perhaps you need to rethink the layout or invest in new furniture.