Two focuses of my blog are Home/Living Discussions and the Home/Property discussions. If you own your home, you will run into a plumbing issue at some point. In some instances it may make sense to attempt to fix it yourself. In other instances, it's best to know when to call a professional. The following contributed post is entitled, It's A Mistake To Do Your Own Plumbing, And Here's Why.
* * *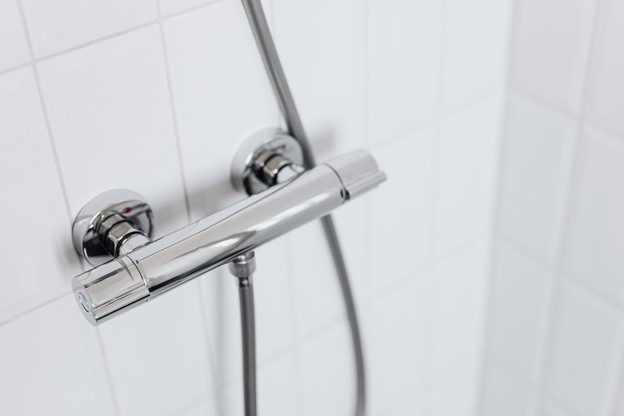 There's usually nothing wrong with doing a bit of DIY around the home. The paint on your wall has chipped a bit, so you can fill it in yourself. You want to keep your garden tools more organised, so you can build yourself a shed. There are numerous things you can do by yourself that are totally safe and worthy of trying.
Having said that, there's one thing you really shouldn't do unless you're qualified to do so: your plumbing.
It's a mistake to attempt your own plumbing; whether this means installing a new shower or fixing a leaky pipe, it's rarely a smart idea. Why? Well, here are three reasons right away:
Water damage is costly
Let's say you want to fix a dodgy table leg or a crack in your wall. The solutions to do this are fairly easy, and there's not much that can go wrong. Even if you make mistakes, the damage will be limited and not very expensive. With plumbing, you run the risk of creating water damage. You can accidentally make pipes burst or water leak, leading to wetness around your home. Water damage is notoriously hard to clean, and it usually costs a lot of money to restore. All it takes is one tiny mistake, then there's water everywhere!
You won't have all the right equipment
You're not a plumber, so what makes you think you're equipped to handle different plumbing tasks? With regular DIY, you can usually have a kit that can be used for just about everything. When it comes to plumbing, you need a wide range of pipe working tools and plumbing gear to do simple tasks. Sure, you can invest in them, but it's a massive waste of money if this isn't your job. The chances are you can't get your hands on some of the stuff anyway, as it's typically only sold to professional plumbers. This means you attempt your own plumbing without the right equipment, increasing the chances of things going wrong.
There are plumbing codes
Lastly, and perhaps most importantly, there are certain plumbing codes that have to be met when plumbing is carried out. This is why all the plumbers you hire will do things a specific way; they have to go by the rulebook to ensure that everything meets a certain standard. If you do things on your own, there's no guarantee you will meet these codes, leaving you with dodgy plumbing. This is an issue right now, as it can lead to leaks and problems, and an issue in the future. Do you really think you can sell a house that doesn't have plumbing up to the correct standards?
Put simply, there's nothing right with doing your own plumbing, and a whole lot wrong. It's not something you should risk and you are better off calling a professional to deal with it. As far as other DIY tasks go, there's no reason you can't carry on with them. It's just that plumbing is a very technical thing that can cause many problems when done incorrectly.