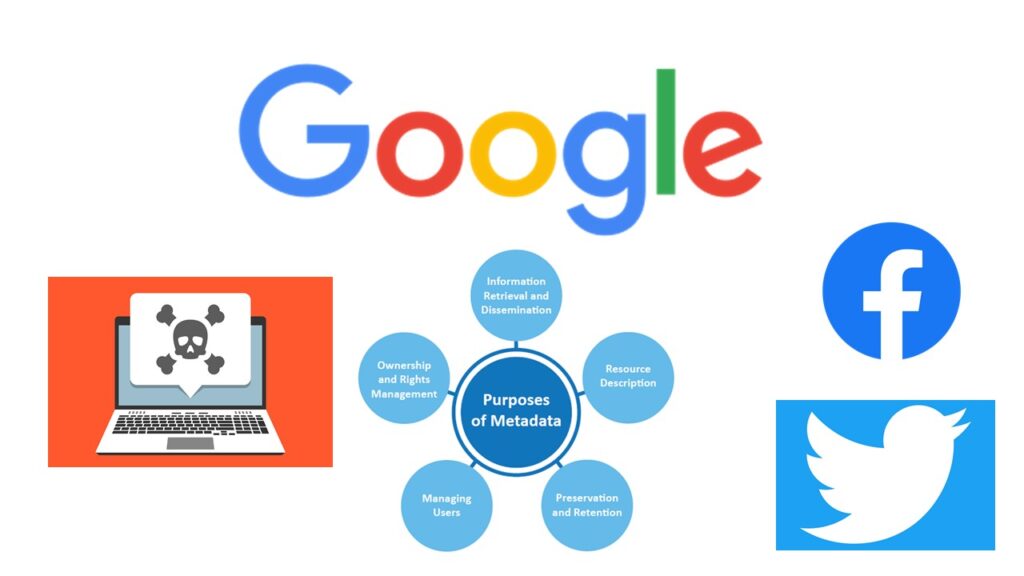 Starting My Own Blog
As described in the story of my blog, I wrote for the Examiner prior to starting the Big Words Blog Site. One of the things I realized when starting my own blog was that I now had to do everything myself besides just the writing. The Examiner was a massive operation in itself, and a business that had systems in place for everything, i.e., quality assurance, technical support, and advertising/promotion/monetization of its content. Starting my own blog meant that I had to do all of that which also involved managing unforeseen challenges. Some of the major challenges involved cyberattacks, promotion of my content, and managing my social media's 'metadata'.
When writing for the Examiner, even if we, the writers, didn't promote our own work, the publication did it in the form of grouping and promoting the popular pieces of the week in mass email correspondences (email blasts). I also noticed that all over the Examiner's site there were advertisements from marketers, which is in large part how the Examiner and other publications made money. They tossed some of the 'crumbs' to us which was in large part driven by the clicks and views our writings generated. Through writing for the Examiner one of the biggest lessons I learned among other things, was that while much of our population wastes time on it and in some instances misuses it, social media is an important tool for writers who want to grow their audiences in modern times.
Metadata and Social Media Plugins
When I set out to create my own blog, I needed to understand the conceptual and technical aspects of doing it and thus purchased a copy of Blogging for Dummies. Unfortunately, I only got halfway through it before purchasing my webhosting services from 'GoDaddy', my 'Word Press' site, and my unique web domain name/URL (Uniform Resource Locator). When initially setting up the Big Words Blog Site, I realized that none of the social media buttons that were available on the Examiner and other websites were visible on my site. After going to back into Blogging for Dummies, I learned that these were called 'plugins', and there were multiple free options to choose from in the Word Press store.
I chose the Word Press Social Sharing Optimization plugin because it gave me and my readers the buttons for the social media platforms: Facebook, Twitter, Tumbler, LinkedIn, Pinterest, Reddit, Buffer and others. Though I didn't understand it at the time, I also read that the information captured by these buttons – the 'likes/shares' were called the 'metadata' described above which updates in real time whenever someone likes or shares your work.
As a writer, until you've built up your audience in the way of a Twitter following or through subscribership, your metadata is critical in terms of knowing the popularity of your content. It also tells new visitors to your site how others have reacted to your work. Many readers click on your content and read it, but don't necessarily comment. Ideally, you'll get clicks, likes/shares and comments from each reader, but that's not always the case.
My Blog's First Cyberattack
Up until early February of 2018, I didn't really have any significant issues with my Word Press site. Well actually, there was one instance where I temporarily broke it by continuously adding and removing one of the plugins, probably for something cosmetic. Afterwards, the site wouldn't load, but fortunately my webhost, GoDaddy, restored its settings from the previous day as they were continuously backing it up; something I recommend for all bloggers and website owners.
My first cyberattack came on a Saturday morning (or probably the night before). I had just published my interview with Dr. Cedric Bright, and it was getting lots of clicks and views based upon support from people in his network. I woke up that Saturday morning to an unfortunate surprise. My site, which I had opened and logged into hundreds and maybe thousands of times, was now 'redirecting' to a site I was unfamiliar with in the United Kingdom. After contacting my webhost, GoDaddy, it was determined that some form of 'malware' had infiltrated my site causing it to redirect. I hadn't significantly invested in any security measures up to that point and to make a long story short, there were numerous entry points that the malware could have entered. In the meantime, all my operations had ground to a screeching halt.
As GoDaddy set out to fix my site, days went on and I pondered whether I might have to start the Big Words Blog Site all over from scratch, which would have taken a little bit of work because all the pieces were saved in various folders. And all of the comments I received on some of my most popular pieces would have been gone, as well as all of my metadata from the previous two years. It took about almost two weeks, but GoDaddy was able to remove the malware and I could use my site again. There was yet another surprise though.
SSL Certificates and Losing My Metadata
Once my site had been salvaged, I realized something was missing – the metadata for my social media plugins. My cover page, for example, had approximately 8,500 Facebook likes/shares prior to the cyberattack and now the number was zero. When I called GoDaddy initially to inquire about why my site was redirecting, the associate kindly pointed out that Saturday morning that my site didn't have an 'SSL Certificate', something I hadn't paid attention to out of the thousands of websites I'd visited in my lifetime.
SSL is an acronym for 'Secure Sockets Layer', a global standard security technology that enables encrypted communication between a web browser and a web server. My URL (Uniform Resource Locator) was an http and not an https, where the 's' designates the possession of an SSL Certificate. I was informed that I would need the SSL Certificate for my site to gain a much better standing in Google's search algorithm. Hearing this, I bought the certificate, and my site was likewise converted to an https from an http.
Restoring My Metadata
The reason all of my social media likes and shares disappeared was because of the very thing I had just paid for, my SSL Certificate which converted my site to an https instead of http. The problem is that the Facebook plugin on my site was created under the http. When I converted to the https, Facebook no longer recognized the 8,500 likes/shares from my plugin because it was now essentially a different URL. From a technical standpoint, the "Application Programming Interface" (API) between my blogging platform and the social media sites was altered.
How was I going to get my 8,500 likes and shares back? Could I get them back? Needless to say, I was very frustrated and didn't know how I'd solve this problem. At some point I had a 'lightbulb moment' and decided to simply ask Google. It turned out that I wasn't the only blogger to encounter this quagmire, and another quick Google search led me to an article with a bunch comments which ultimately led me a company called Social Warfare. Social Warfare sold their own social media plugins and had a feature through their 'pro package' which allowed metadata to be retrieved when bloggers like myself unknowingly converted from an http to an https designation.
By purchasing the new Social Warfare Pro Plugins package I now had a plan for restoring my metadata. After uploading the pro plan's Zip file, I activated the function to retrieve my data and anxiously watched as the numbers gradually ticked upwards, which they did for the most part over a series of days. All throughout my site, the Facebook likes were restored, and I was at ease for a little while until the next set of challenges emerged.
Conclusions
In closing, I think it's worth noting that while I approached starting my blog as a personal project, you can also hire someone to do it who has all the expertise, assuming you have funds to invest in those services. That may save you some of the ups and downs I described in this piece. You may save some time, but you also won't learn those valuable lessons. It's essentially one of life's many tradeoffs. I think it's also worth noting that based upon my science training, which was technology intensive and involved learning new methods and techniques on the fly, I felt equipped to build my platform myself once I learned about the available applications and tools.
I was fortunate to be able to monetize my blogging platform in 2017 and build a business around it. I've learned that, as a business owner, one has to problem solve and think of creative solutions when disaster strikes without warning (which is usually how it strikes). Sometimes it is creating the solution on your own, and sometimes the solution is out there, and you only need the intellectual curiosity to find it.
The other thing is that you're forced to learn and evolve when things go wrong unexpectedly, and it did in this instance with my blogging platform. In addition to some of these technical aspects I learned about running a blogging platform in this post (an ongoing process), I also wanted to communicate these general lessons I learned about running a business, and I hope you were able to get something out of this blogger's tale. Look for more in the future and thank you for reading this.
If you've found value here and think it would benefit others, please share it and/or leave a comment. To receive all the most up to date content from the Big Words Blog Site, subscribe using the subscription box in the right-hand column in this post and throughout the site. You can follow me now on YouTube on any of my Big Discussions76 channels, the Big Words Blog Site Facebook page, and Twitter at @BWArePowerful. Lastly you can follow me on Instagram at @anwaryusef76.