A key focus of my blog is Technology. No matter what kind of operation you're running, you're going to want to make sure you're on top of your technology in 2021. The following contributed post is entitled, How To Refresh Your Technology For 2021.
* * *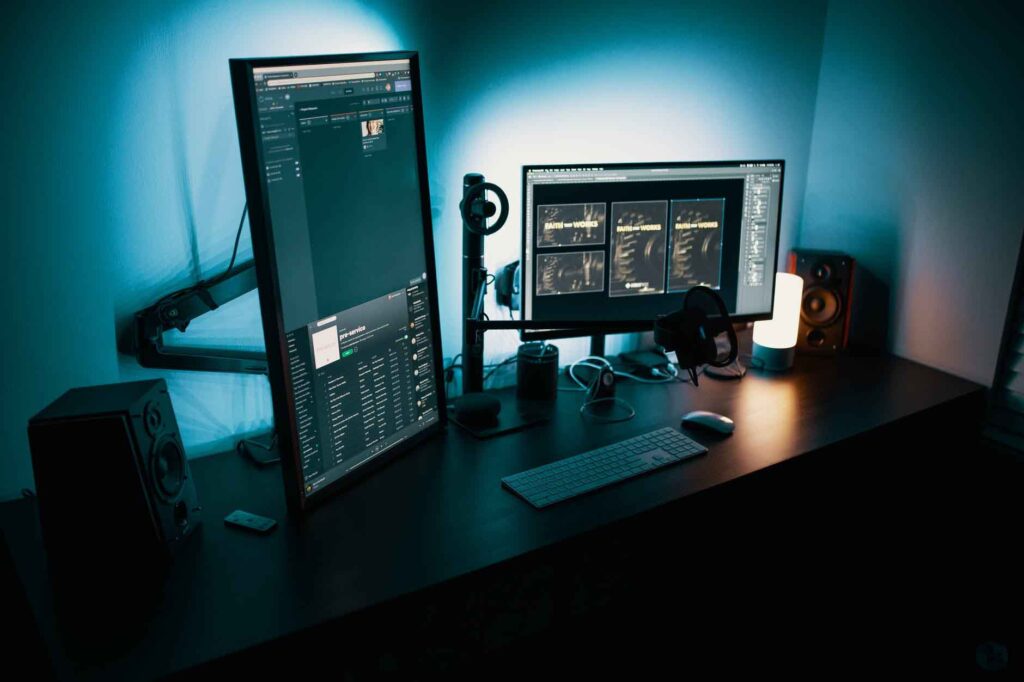 Photo by Josh Sorenson from Pexels
Technology has done a lot to improve our lives. Its many benefits include better healthcare, improved access to information, and the ability to start a side hustle from home. Sometimes, however, you can end up in a state of "technology overload". If this sounds familiar, then perhaps it's time to give your technology a New Year's refresh.
Streamline your storage
If you have files scattered across all kinds of storage media, then corral them together in two places. That's one main offline storage location and one online storage location. These will be backups for each other. Then set up two other storage locations (one offline and one online) for your fresh files.
As you go through 2021, make a point of keeping your new storage organized. Whenever you can, go into your old storage and clean it out. Ideally, by the end of the year, you should have all the files you need and want organized over two storage locations. If you don't get that far, that's fine, as long as you keep making progress.
Purge your hardware
The fact that technology is getting smaller all the time makes it easier to store as well as easier to carry. That's great for small homes and mobile lifestyles. Sadly, it also makes it easier to toss old technology in a drawer and forget about it. If your home is slowly turning into a private museum for old electronics, it's time to do something about it.
Unearth all your hardware and everything which goes with it (e.g. cables). Then work out what equipment you really need and what you really want. Figure out what needs to stay with it to make it work (e.g. memory cards). Then get rid of everything else. Hopefully, you won't have to bin it. Some of it may even have resale value, if not see if it can be recycled.
Update and protect the hardware you keep
In some cases, updating hardware can mean physically as well as in terms of the software. For example, you may be able to increase the memory and/or storage capacity in your main computer. Mostly, however, it tends to refer to making sure that you're using the most recent version of your operating system and any apps you use.
If you're on a PC with Windows 10 installed but not activated, you'll see a prompt to activate it. Since Windows 10 is the most recent version of Windows, you may want at least to consider doing so. If, however, you're not a Windows 10 fan, there are other ways to remove watermark.
Other operating systems and applications will tend to send occasional prompts to update. It's generally a good idea to act on them as quickly as possible. These updates often enhance the security of your device. On that note, the end of a year is a good time to check you have the best, possible security software on each device.
Delete unused accounts and apps
In harsh terms, any account or app you use has the potential to compromise your personal data. This means that you should only keep accounts and apps where the reward justifies the risk. If you're not using an account or an app then you're not getting any benefit from it so close it and/or delete it.
If you're not sure, then try deleting an account or app and see how you feel about the result. If it matters to you then you can always recreate it/reinstall it. If you have dormant or semi-dormant email addresses, try setting up a forward to an account you use regularly. Update senders with your new address as, when, and if necessary. Give it six months or so and then close the account.
As a bonus tip, be very careful about keeping valuable emails in your main email account. If you lose access to the account, then you also lose access to the email. Use the "print to PDF" function to create a couple of copies of them and store them with your other valuable files. Do this at least once a year, more often is better.
Update your passwords
Updating your passwords means more than just adding 2021 to the end of them (or updating 2020 to 2021). Cyberattacks are now a serious enough threat that you absolutely must take strong passwords seriously. In fact, you should implement two-factor authentication as much as possible.
TFA combines something you know (e.g. a password) with something you have (e.g. a one-time access-token sent to your cell). It meaningfully increases the difficulty of hacking an account. Even with TFA, however, you must still use strong passwords.