Two key focuses of my blog are Organizational and Management Discussions. If you're running a construction site and working on projects, a challenge is keeping the job on schedule. As such you have to consider efficiencies that will optimize time and resources. The following contributed post is entitled, Four Tips To Improve Worksite Efficiency.
* * *
When it comes to worksites, it's important to be on point for deadlines that you have to meet and ensuring everything is going to plan with the timeline given. With that being said, there are definitely some things that are worth doing in order to help improve the efficiency of it. Here are four tips to improve worksite efficiency.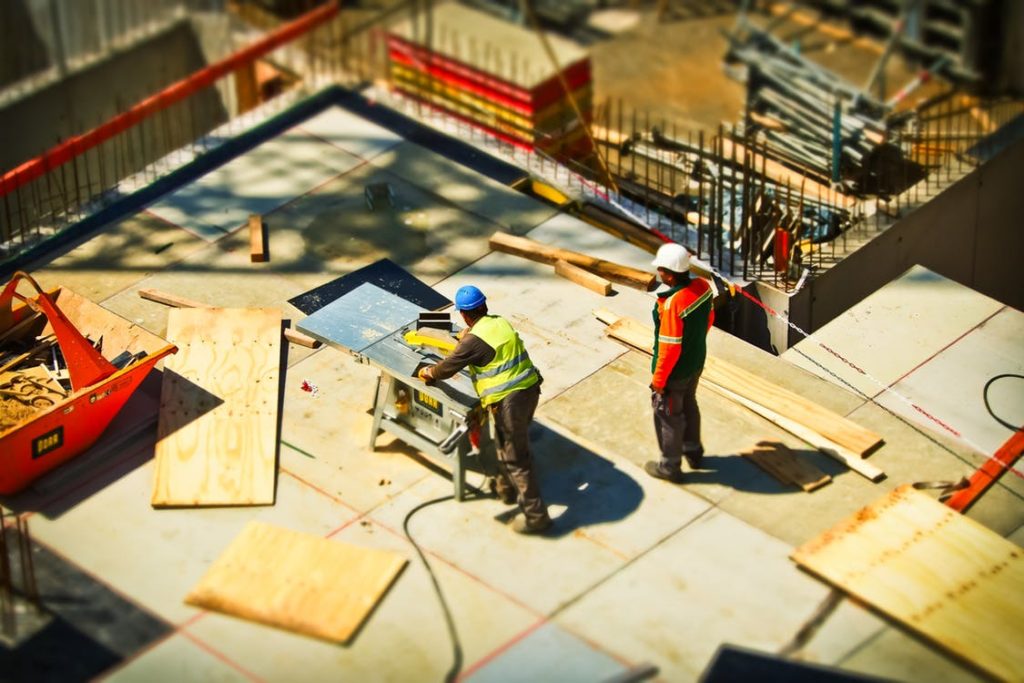 Make Sure To Delegate
Delegating is part of the issue you can have when it comes to any site managers that are working on-site throughout the day. They might have their own duties to attend to, but it's essential that there are daily meetings with workers to ensure everyone knows what they're doing and when the progress should be done by. In order to keep to deadlines and to stop people from doing what they shouldn't be doing, make sure you delegate. Otherwise, you're going to have a lack of productivity in parts and also workers who are standing around doing nothing. It's important to utilize every single member of the team and delegating is essential to making it work successfully for all those involved.
Use The Right Equipment
Equipment is essential for your worksite and the workers involved. If you've not got the right equipment on hand, then how do you expect those working to do their jobs and to do it safely. From Thompson Rock pugmills to any safety equipment that's needed in order to protect your work staff effectively. By purchasing the right equipment and having it ready on-site or delivered when needed can ensure everything goes accordingly and that there are no delays caused due to lack of equipment.
Communicate Properly
Communication is important because otherwise, it can be very easy for wires to get crossed. That's not something you want when you're running along with tight deadlines, and unexpected events can occur that throw you off a few days. Make sure that you have a proper line of communication set up so that you can inform your staff on-site when needed and to also have effective communications between those on-site and those at the head office. By having these lines of communication, you will often run into fewer problems as a result.
Hold The Workers Slacking Accountable
Workers who sit around and do very little are something you don't want to see, let alone be it in a public place where it's causing disruption to commuters and the public in general. It's important that any breaks are taken but out of sight and that you hold workers accountable when they slack off. It's important to set examples within the workplace, otherwise, everyone else is going to take liberties too. Try to enforce workplace rules so that everyone is working hard to meet the site's deadline to be finished.
Operating a worksite isn't easy, so make sure you follow these tips to help make it as efficient as possible. Keep up with the right communication, hold your workforce accountable for slacking, and always delegate to your workers.