A key focus of my blog is Technology. Something that is necessary for vast amounts of jobs and tasks to get done is scaffolding. Scaffolding is in fact an industry/sector all it's own. The following contributed post is entitled, An Introduction To Scaffolding.
* * *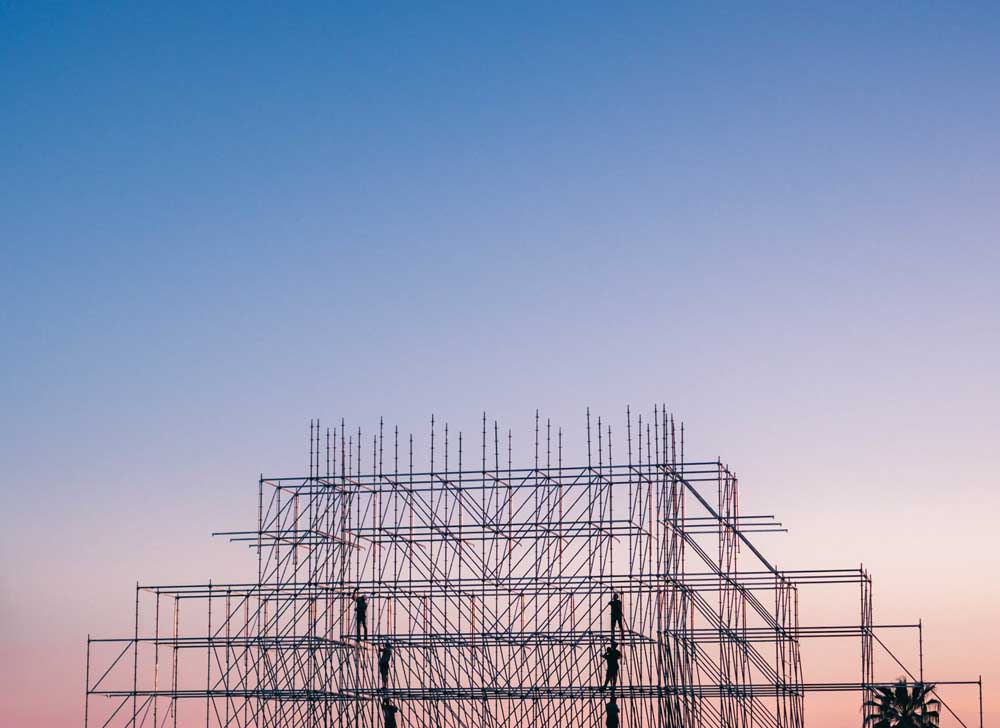 https://www.pexels.com/photo/photo-of-people-on-building-under-construction-11174
Scaffolding is something that is required for a wide assortment of jobs, from construction projects to domestic work. However, until the day comes when you actually require a scaffolder, it is unlikely that this is something you have given much thought to. That is why we have put together this guide together.
In simple terms, scaffolding firms are required when individuals need to reach higher levels of buildings during renovation projects, cleaning, construction, and such like. A scaffolder has a number of different duties they need to carry out every day. This includes unloading scaffolding equipment at the site, as well as setting base plates on the ground at frequent intervals. Base plates are designed to make sure the upright poles do not slip. Scaffolders then have to put up these poles, which are also referred to as standards, and they will use couples to attach ledgers, i.e. horizontal tubes. They also ensure the structure is stable by using tie tubes to fix the scaffolding to the building. After this, they lay battens (planks) for the workers to walk on.
Their job also involves fitting safety netting and guardrails, as well as taking the scaffolding down once a job is complete. Professional scaffolders at scaffolding firms need to have a construction card from a relevant training body. The card received once the courses are complete shows that an individual has the experience and training necessary to perform the scaffolding duties mentioned above.
Choosing the right scaffolding firm for your needs
There is a lot that needs to be considered when you are looking for the right scaffolding firm. Scaffolding is always part of a bigger project. You may need a number of other services as well, from crane hire to roofing work. Therefore, it is important to make sure that the scaffolding company you choose is able to coordinate with you effectively and adhere to your needs.
Aside from this, safety should always be a prime concern when it comes to a service like this. You need to make sure that the business you select is committed to adhering to the safety rules and regulations that are in place. They should also be registered with the relevant scaffolding bodies in your area. All of the people working for the firm should have received the required training as well. This is not something whereby you can afford to cut corners.
In addition to this, it is worth doing a little bit of digging online to find out more about the company in question. On their website, you should be able to find out details about their experience and the projects that they have worked on so far. Moreover, it is a good idea to read reviews on independent review websites so that you can see what other people have had to say about the service that they received.
So there you have it: an introduction to scaffolding. If you require this service for the first time, we hope that this information has been useful for you.