The first principle of my blog is Creating Ecosystems of Success. No matter what kind of project you're working on, it's important to understand how to push it through to completion successfully. Many individuals' projects end in failure. The following contributed post discusses how to successfully finish a project and is entitled, The Fine Line Between Project Success And Failure.
* * *
Knowing what determines project success or failure is important. It provides you with direction; you know what you will be judged on and, therefore, what you will be aiming for. With that in mind, in this post, we are going to assess the factors that are relevant to project success or failure in further detail.
The success of the business project manager tends to be based on how they achieve three key goals. These are as follows:
The project being completed on time
The project being completed within the cost budget that was approved
Good performance – This means that the project delivers the intended benefits and satisfies the specification that was provided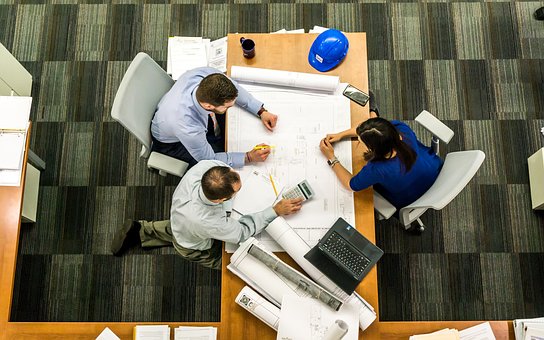 https://cdn.pixaby.com/photo/2017/05/04/16/37/meeting-2284501_340.jpg
In order to achieve these objectives, there are a number of factors that are required:
• Quick and fair conflict resolution
• Effective project management training
• Well-motivated team members
• Good project communications
• Appropriate regard for the health and safety of all people that are connected with the project, this is especially the case for the likes of new healthcare projects, for example, saliva drug test advancements or testing for various diseases
• A suitable organisation structure
• A sound quality culture throughout the business
• Technical competence
• Firm control of changes to the project
• Availability of resources, including sufficient funds
• Strong support for the project
• The correct project strategy
• Clear project definition
In some cases, one of the three primary objectives mentioned above may have special importance over the others. For example, it could be critical that the project is completed on time – this could be even more important than performance or budget.
It is important to recognise that this will result in a trade-off decision. If there is more emphasis placed on one or two of the main objectives, then it is going to come at the expense of the other objective(s).
You also need to understand the relationship between quality and cost, as well as the relationship between time and cost. Let's deal with the former first. Most would agree that quality cannot be attained without added cost. However, there is an even greater reason why you cannot compromise or downgrade quality in order to save money. This is evident when you accept that a product must be fit for the purpose for which it was intended – this is the definition of quality. Downgrading quality simply isn't an option, as no project manager should ever think about a result that is not fit for purpose.
There is also a vital and direct relationship between time and money. Cost estimates are almost guaranteed to be overspent if a project runs late. Every day that a project exists, be it a non-working or working day, it costs money.
All in all, if your project is to be a success, you need to achieve the three primary objectives mentioned above – deliver it on time, deliver it on budget, and deliver it to the specification provided by the client. You also need to understand how these objectives impact one and other if you are to succeed.