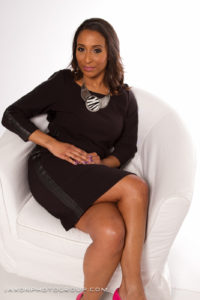 This is the conclusion of my interview of Simone Griffin of HomeFree-USA regarding Homeownership and the African American Community.  In part two of our discussion, we talked about some of the impediments of Black homeownership, some things our youth can start learning at an early age regarding financial literacy, and finally, the effect of the housing market boom and crash on African American wealth.  In part three of our discussion, we talked about Reverse Mortgages, and general recommendations and considerations for first time African American homebuyers.  This entire interview addresses all of the principles of my blog recently added to the site.
Anwar Dunbar:  What is a Reverse Mortgage and why are they bad products?
Simone Griffin:  They aren't necessarily bad.  It is about the type of reverse mortgage you get and what you need it for.  A Reverse Mortgage is for people 65 years and older who wish to borrow against the equity in their home. This is a loan which has to be repaid when the homeowner dies. The homeowner still has to maintain the property, and pay property taxes and homeowners insurance.
Reverse Mortgages can come with high fees, so they should really only be utilized if there are no heirs to the house, or if the homeowner truly has no other money to live on.  Let's say you own your home outright and have no other ways to pay your bills.  If you get a reverse mortgage and there's nobody who can step in and pay that loan off when you die, the only way to get it paid off is by selling the house.  You've lost way more than you've gained.  Your family and future generations have just lost a piece of property that they could have lived in.
Consider Brooklyn, NY, where the difference between the average income and the cost of a home is astronomical.  Imagine a Black family who bought a home in the Bedford-Stuyvesant neighborhood, who may have come in through the great migration from the south and bought a home in the 1960s or 1970s – now those Brownstones are going for well over a million dollars.
In 2010 Grandpa took out a reverse mortgage for $300,000, plus fees.  He died last year, and now the family can't come up with the amount owed to the bank, so the only thing they can do is sell the house.  That's a million-dollar house which they could never afford today, and $700,000 in equity has gone to the bank.
This is why we have to train our people in their working years about how to afford retirement. Aside for a reverse mortgage you can't borrow for it.  If you don't have anyone to leave the home to and you need the money, then it's fine.  However, it should be a choice, not something you do because you didn't plan well for retirement; especially if you have kids and grandkids who can utilize that property.
AD:  Redlining.  Are you seeing a lot of that in DC?
SG:  After the housing, boom shady investors went door to door saying, 'We want to buy your house. We'll offer you $300,000 cash if you move tomorrow, and we'll take care of all of the repairs.'  Except that the house is actually worth $500,000.  When you're paying cash for a house, an appraisal is not required.  So people didn't bother to spend the money on one, they just took the $300,000 and ran.  If the homeowner had the property appraised, they could have sold it for a much higher amount.  Or they could have kept it. Unfortunately, many of the same people in DC with parents or grandparents who purchased houses for $30,000 or $40,000 sold them at the wrong time.  Now the neighborhoods are turning and they're saying, 'I want to move back,' but they can no longer afford to.
AD: I used a first time homebuyer's 3% down program with cash back at closing when I bought my condo.  That came with several caveats and nuances that I didn't understand – I just saw that it was 3% down with cash back at closing.  I also bought into the sentiment that I was wasting money by renting and making someone else rich – a common motivation for first time homebuyers.  What advice would you give first time African American home buyers who are looking to purchase a home?  What things should they stay away from and what would you encourage?
SG:  I would encourage them to stay away from Adjustable Rate Mortgages (ARMS) and creative financing.  A 3% down payment is fine.  Right now those the 3% down loans are often an FHA product, which means you have to pay Private Mortgage Insurance (PMI), around 1% of the total loan until you have about 20% equity.  There are also 5% and 10% down products that don't require PMI but the additional down payment may delay your purchase.  Using an organization like HomeFree-USA will help you leverage the home buying opportunity since we're familiar with many different products, as well as different loan officers.
Lenders are now starting to understand the drawbacks that requiring 20% down or PMI brings. As a result, more are offering lower down payment products. Our job at HomeFree-USA is to be aware of these products, and marry them with local, state and federal funds that will help decrease the cost of homeownership for the buyer.  Now is a very good time to buy.  But don't fret if you can't find a product right now – we know where they are.
If there is any way to pay down your debts as much as possible, you should do that.  I know this is easier said than done, but if you can do it, it's incredibly important to your peace of mind and  for affordability.  People get intimidated by their debt pay down process and what they have to sacrifice.  They'll say, 'Well it's two whole years,' and then I flip it and I say, 'It's only two years.'  In the grand scheme of life, the money you can earn from saving or investing the money you're paying in debt is substantial.
Let's say you're paying $200 in student loans every month, and you're able to get that paid off in one or two years.  If you put that $200 into a Mutual Fund, that money will grow over time.  You're paying interest while in debt, so it's worth it to just drop out of life for two years, or however long it takes, and say, 'I want this over.  I'm paying off these debts and moving forward with life.'  Then you can take the money you've saved and use it towards a down payment on a house and avoid things like financing cars by paying cash.
People assume that they have to finance a car and that's not the case.  I've never financed a car.  I only buy used cars, and each one is better than the last. But many Americans do not take the time to say, 'I'm willing to put off something that I really want for the greater good (delaying gratification), so I don't have to spend money financing a car.'  I recommended this to a friend.  She didn't do it and is still not at the level that she wants to be financially. I thought to myself, 'If she'd taken the year I suggested to not have a car, her company would have paid for transportation to and from meetings, she could have walked, gotten rides, taken the Metro or Lyft, and after only a year would've been in a much better position in life.'
She lives in the center of the city.  It's an entirely different situation if you live in Odenton and have to drive to DC every day.  But when you live in the city and work in the city, and the metro is only 10 minutes away, there is some leverage.  It's just a matter of being slightly inconvenienced for now in order to get to a greater position later (delayed gratification).  And many Americans don't feel comfortable doing that, but the problem is Black Americans have fewer options than non-Hispanic whites.
AD:  That's absolutely right.  I personally have some higher financial goals and decided to get rid of my car for numerous reasons in 2012; living right next to the metro being one of the main ones.  Some people just can't fathom the idea of not owning a car.  But I aspire to do things like growing my net worth, and attaining some assets (stocks and eventually real estate, for example).
SG:  My father has a condo in the U Street Corridor.  I was there this week helping him, and it's very hard to find parking. The metro, and a bike stand, are both 2 blocks away.  There are three grocery stores in the neighborhood and numerous restaurants.  Why would you need a car if you lived there?  If you live someplace that's not far from the metro, why not take the opportunity do this for yourself so that you can eventually drive whatever you want?  Like Dave Ramsey says, 'We're going to live like no one else, so later we can live like no one else.'  Take that opportunity now.  But many people just don't see it as an opportunity which is unfortunate, because where Black people are concerned, we don't have as much to fall back on.
AD:  That's right.  So a lot of this is in how you're perceiving things, what you know, and what you're willing to do.
SG:  Exactly.
AD:  Well, Simone, that was awesome.  A lot of people are going to benefit from reading this.  Do you have any parting comments or do you want to introduce HomeFree-USA one more time?
SG: To learn more about HomeFree-USA, go to www.homefreeusa.org. My financial blog is www.moneymagnet.homefreeusa.org.  If they have any questions they can reach out to me at moneymagnet@homefreeusa.org. If your readers are ready to start the homeownership experience, they can contact us at 301-891-8400.  They don't have to talk to me for that.
We have a free class at our Riverdale, MD office every other Thursday, "Five Home Buying Secrets Everyone Ought to Know".  HomeFree-USA is judged by the number of successful and sustainable home owners we produce, not just the number of clients we see.  That's the key difference.
AD:  Okay, well Simone, that's all I've got.  Once again thank you for this interview and for sharing your expertise and your experiences.  If we can do a follow up piece in the future, that's something I would be very interested in.
SG:  Okay, thank you Anwar.
Thank you for taking the time to read this interview. If you enjoyed it, you might also enjoy:
• Simone Griffin of HomeFree-USA discusses homeownership and the African American community part one
• Simone Griffin of HomeFree-USA discusses homeownership and the African American community part two
• Your net worth, your gross salary and what they mean
• The difference between being cheap and frugal
• We should bought Facebook and Bitcoin stock: An investing story
• Challenging misconceptions and stereotypes in class, household income, wealth and privilege
If you've found value here and think it would benefit others, please share it and or leave a comment. To receive all of the most up to date content from the Big Words Blog Site, subscribe using the subscription box in the right hand column in this post and throughout the site. Lastly follow me on Twitter at @BWArePowerful, on Instagram at @anwaryusef76, and at the Big Words Blog Site Facebook page. While my main areas of focus are Education, STEM and Financial Literacy, there are other blogs/sites I endorse which can be found on that particular page of my site.