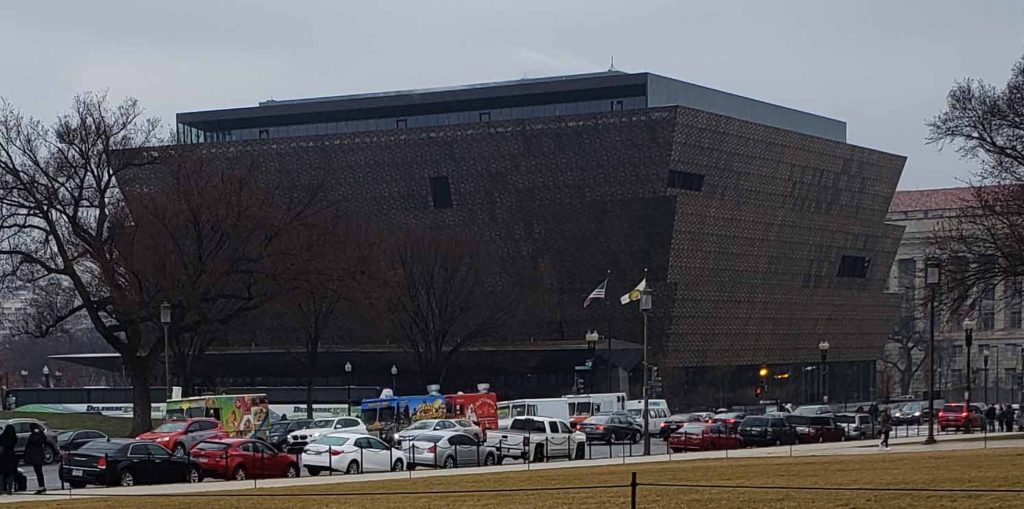 "The white man ain't the devil I promise, you want to see the devil, take a look at Clarence Thomas……."
My second piece for Black History Month 2019 may emotionally 'trigger' some people, but once again, it's a question worth asking and it falls under my principles of "Creative" and "Critical" thought. If you have a reaction, please respectfully leave a comment below and share your thoughts after you've read this piece. I got the idea to write this blog post shortly after my piece entitled, Whose job is it to teach Black History? The seeds for it were sewn one to two years ago though, shortly after the Smithsonian's new National Museum of African American History and Culture was opened in Washington, DC.
I was perusing social media one day, Twitter perhaps, when a group discussed whether figures like Supreme Court Justice Clarence Thomas should have a place in the new museum. Dr. Ben Carson's name may have come up too. It was an excellent and thought-provoking question. I can't recall if anyone in that discussion felt that Justice Thomas deserved a place in the museum, but I can tell you that most people vehemently felt that he didn't. I chose to simply be a 'fly on the wall' – like someone slipping into a college seminar, standing in the back momentarily and then stepping out after getting the gist of the discussion. The consensus in this group gave a fascinating insight into what being 'black' means in the United States in 2019.
Who should be in the National Museum of African American History and Culture and who shouldn't? That depends on how complete you want history to be. What's incredibly clear in 2019 is that while we as black people may be seen as one homogenous group by other races and ethnicities, we clearly aren't. How do we differ? Well just pick the way that you want to slice us up.
Starting with politics, there are liberal blacks, conservative blacks, and independent blacks. There are black people who believe in Jesus Christ and who regularly attend some form of church, and there are black people who believe in Allah and worship at mosques. There are Black Jews and Hebrew Israelites. There are also atheists.
In terms of social class, there are 'Old Guard' upper-class black people. There are also middle- and lower-class black people. All three groups have distinct values and opinions of the other classes. There are numerous books just on class; two that come to mind are Our Kind of People, by Lawrence Otis Graham, and Code of The Streets, by Elijah Anderson.
You have 'bougie' black people, and 'street' black people. There are other black people don't fall into either extreme, but instead lay somewhere in the middle. In the black 'zeitgeist', many of us, myself included, consider ourselves to be 'other'.
Back to my original question, who should and shouldn't be in the new African American History Museum? Of the many distinctions in the previous paragraph, the most polarizing may be that of liberal and conservative. Since the Civil Rights Era, the Democratic party has in large part been the party for black people. Right now, we're seeing a bit of a shift in the landscape, but traditionally that's how it's been since I've been alive.
Likewise, the Republican party has been the party of racists who are perceived to not care anything about black people. We're slowly seeing a shift there as well. In any case, any black person who has associated with the Republican party has been seen as being against the race and something 'other' than black.
Regarding the two figures I mentioned earlier in this piece, President George H.W. Bush's filling of Supreme Court Justice Thurgood Marshall's seat with Clarence Thomas was a seen as a blatant slap in the face not only on Justice Marshall's legacy, but also towards black people in general. Dr. Ben Carson's participation in the Trump administration has all but erased his brilliant career as a neurosurgeon, and his miraculous emergence from poverty in inner-city Detroit – to liberal black people that is.
I've only visited the new African American History Museum once since it's opening, and I only got halfway through it. If you plan on going, I'd recommend planning to make multiple trips. Both Justice Thomas and Dr. Carson are in there which I think is the right thing to do. To not have them in there is to give an incomplete historical account. But that's just me, and I don't believe we should all think the same way as described in my piece about 'Cooning'.
Your opinion about whether they and others like them should be in there will depend on whether you still consider them to be a part of the black race. That leads to the question of whether a person's political affiliation and core beliefs dictates their level of blackness. I personally don't think it does, but I'm just one person, and as of now, I'm not making decisions about whose history gets told in that museum.
The opening quote for this piece is a lyric from one hip hop artist KRS-One's tracks. I think it's from his self-titled album, or maybe "Return of the Boom-Bap". I opened my last black history last piece with a rap lyric and decided to do it again. As mentioned in that piece, while our parents thought it was just noise, hip hop/rap music in the 1980s and 90s had many, many social and political messages. I personally learned a lot of black history from some of the artists.
Thank you for taking the time to read this blog post. If you enjoyed this post, you might also enjoy:
• Are you Cooning? Thoughts on Black America's new favorite racial slur, critical thought, and groupthink
• A Black History Month reflection on Percy Julian
• A Black History Month interview with Dr. Vernon Morris part one
• A Black History Month look at West Indian Archie
• A review of Marvel's Black Panther
• A review of Hidden Figures
• A review of All Eyez On Me
If you've found value here and think it would benefit others, please share it and/or leave a comment. Please visit my YouTube channel entitled, Big Discussions76. To receive all the most up to date content from the Big Words Blog Site, subscribe using the subscription box in the right-hand column in this post and throughout the site, or add my RSS feed to your feedreader. You can follow me on the Big Words Blog Site Facebook page, and Twitter at @BWArePowerful. Lastly, you can follow me on Instagram at @anwaryusef76. While my main areas of focus are Education, STEM and Financial Literacy, there are other blogs/sites I endorse which can be found on that particular page of my site.