Two focuses of my blog are General Education and Political Discussions. Many campaigns start on the grassroots level. There are keys to starting campaigns on this level and not everyone can do it. The following contributed post is entitled, Tips For Grassroots Political Campaigning.
* * *
Operating at the grassroots level can be a challenge for lots of aspiring politicians and activists, but it's where the votes are truly won and lost. It's important to consider your strategy for grassroots campaigning and how you might ultimately get to where you want to be. We're going to take a look today at some of the tips and strategies that'll help most, so read on and learn more.
Develop Some Objectives
First of all, you should try to develop some objectives that you and your team can work towards. What are you actually trying to achieve and how do you see yourself eventually achieving it? If you can answer those questions, it'll ultimately be a lot easier for you to start working on strategies that'll help you get to where you want to be.
If You're Leading a Group, Utilize Each Person's Strengths
One of the toughest things to be in politics is a leader, there's no doubt about it. That's why it's so important to hone your leadership skills if this is a role you want to assume. A huge part of being a good leader is knowing how to utilize the people you're leading. Making the most of each person's key strengths and capabilities will be what ultimately helps you stand out as a strong leader.
Listen to People
An underrated skill in politics is being able to listen. After all, you're looking to represent people, do positive things, and hopefully make a difference in peoples' lives. And in order to do all of those things, you need to be willing to listen to people and what they have to say. Only then can you get your ideas across and address the issues that matter to ordinary voters.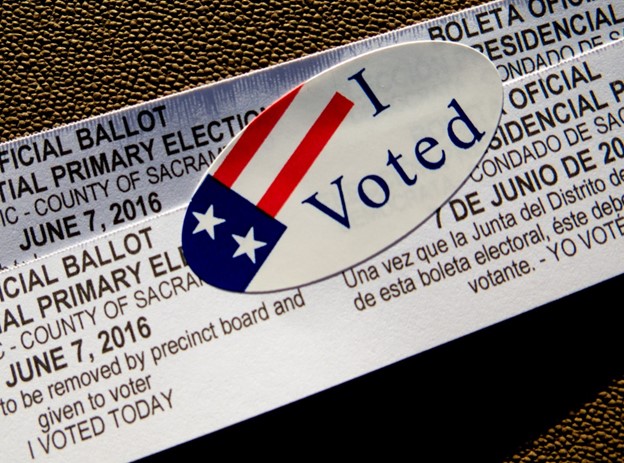 Spread the Word with Posters, Signs and Stickers
Simply getting your ideas out there and making your strategy known will make the biggest impact. Good posters, political stickers and signs can have a real impact when placed strategically. It's all about spreading the word and raising awareness. If you can do that, your political campaigning will end up being far more effective in the long run. There are plenty of resources out there for getting this right.
Build Connections with Other People and Groups
Building connections is something that can matter a lot when you're building grassroots political campaigns. Networking and collaborating with people who have similar aims and interest is how you build a broader consensus and ultimately get your ideas and messages in front of more people. And that's a huge deal in politics when you're trying to grow a movement and ultimately achieve something significant.
If you're looking to make an impact politically, whether that means as a candidate in an election yourself or simply raising the profile of political topics and subjects that are important to you, the ideas above will help you make an impact. Grassroot political campaigning is tough, but it's often worth it in the end.