A key focus of my blog is Health and Wellness. Depending upon your life and your daily obligations, stress may steadily creep in affecting you overall health and wellbeing. It's thus important to understand how to combat stress throughout the year. The following contributed post is entitled, 6 Quick Ways to Combat Stress All Year.
* * *
Stress is an invisible danger that we can all fall victim to if we're not careful. Just because you can't see it, doesn't mean it's not there. Stress can be a huge issue. It can cause things like weight gain/loss, hair loss, poor focus, and much more. It can cause strain on your relationships, issues in your job, and really mess up your life. Below, we have 6 quick ways you can combat stress year round!
Get Plenty Of Sleep Every Night
Sleep is crucial if you want to function well every day. The only problem is, when you're stressed, you can struggle to sleep – so it's a vicious circle of not sleeping and then feeling more stressed! Below you'll find some advice if you're struggling to get enough sleep:
● Be consistent with your going to bed time/getting up time even on weekends.
● Take a hot bath before bed.
● Look into different sleep teas and try some out.
● Make sure your bedroom environment is suitable (no electronics, the right temperature, no lights, etc).
● Listen to a relaxing podcast, like the 'sleep with me' podcast.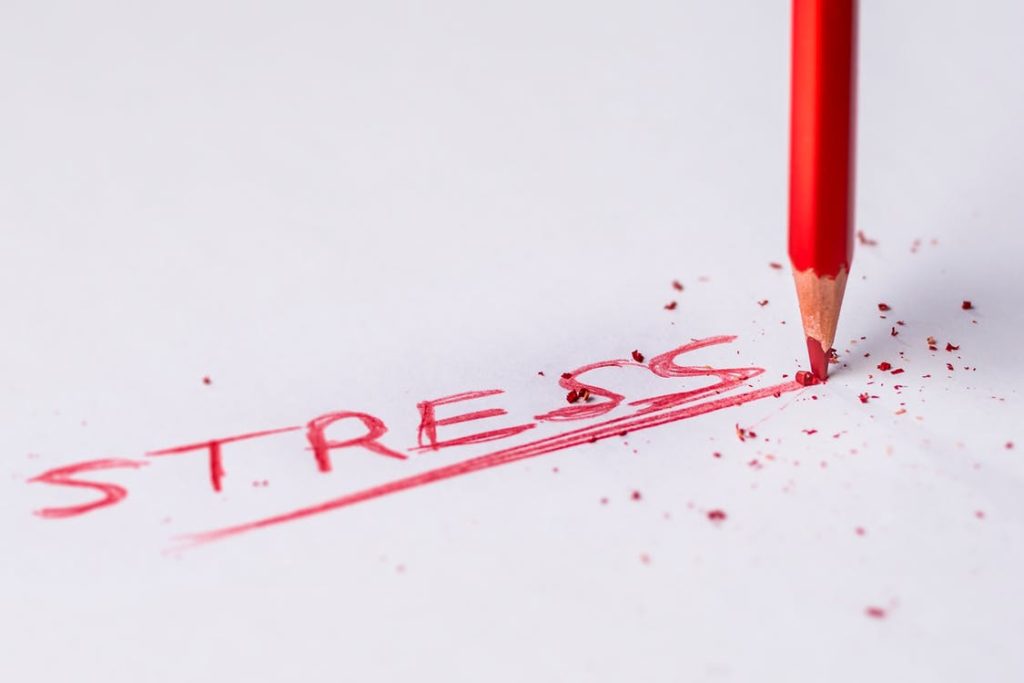 2. Make Sure You're Drinking Enough Water
Water can help us to feel full of energy, give us more clarity, and even help to flush out toxins. Make sure you're drinking around 2 litres of water per day, or even more if you're exercising. Carry a big bottle with you each day to ensure you stick to your target. Buy a filter if you want to make sure you're not consuming toxic metals and that you're reducing plastic wastage!
3. Take Ashwagandha
This is a crushed herb in the form of a capsule that can reduce stress, give you more mental clarity, and have other great effects on your wellbeing. Other vitamins can be great too. Vitamin D and B12 can be great for the winter time, for example, especially for vegetarians.
4. Take Self Care Seriously
Make sure you're taking care of yourself. Your own self care should not be put on the backburner! Do things that you enjoy, and things that make you feel relaxed. You can't care for others if you're not properly caring for yourself. People who feel frazzled and don't care for themselves are more likely to make more decisions and get into accidents, such as a blind spot accident. Start making time for your own self care sooner rather than later.
5. Eat Well
Eating lots of plant-based foods will help you to feel more vibrant and lively. This post isn't here to tell you how you should be eating or whether you should eat meat or not – that's down to you. Just be mindful of what you're putting into your body on a daily basis!
6. Find Exercise That You Really Love To Do
There's a type of exercise out there for everybody, so try out a few styles and see what you like. Exercise is one of the best possible things you can do for your mental health, without question!