Two focuses of my blog are Financial Literacy/Money and Business/Entrepreneurship. If you're running a traditional brick and mortar business, one of your most important considerations is its location. The following contributed post is entitled, Choosing The Perfect Location For Your Business.
* * *
Are you in the throes of setting up your business? If so, then you might need to think about choosing the right location for your company. This is a crucial decision and is always going to impact the performance of your business. Here are some of the key factors that you must keep in mind when you are considering this choice.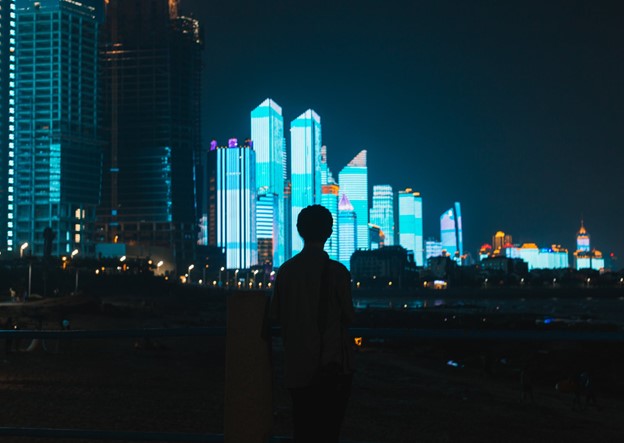 Transport Links
First, you should think about transport links that are around or near to a location that you are considering. The right transport links will mean that your business is easier to access. That's not just important for your clients. It's crucial when you are bringing employees into the fold too. They want to ensure that they're not going to be stuck in traffic for hours on end and this can happen. Particularly if you select a business property that is in or near the center of a city.
Security
Next, you need to think about the security of a property that you are exploring. It's possible that you are thinking about a business property with limited to no security. If that's the case, then you'll probably need to install some of the key features such as CCTV systems yourself. That way, you will be able to make sure that there are deterrents that should prevent your business being seen as a potential target by criminals. CCTV systems aren't the only security system that could be worth exploring. You might also want to look at lighting. The right lighting will guarantee that your business isn't exposed in the evenings or even through the night when there might not be many people around.
Style And Presentation
You should also think about the style and presentation of a business. Do be aware that you need to think about what clients are going to think the first time they visit your property. If your business property looks run down and worse for wear then they might make a few negative assumptions. For instance, they could believe that your business is outdated as well and that's the last thing that you want. That's why it's worth investing in a business property that looks and feels more modern.
Size Matters
Finally, you should think about the size and scale of the business property that you are exploring. For instance, you might be planning on letting the majority of your team members work from home. If that's the case, then there's no reason to spend a fortune on a larger business property. You should save your money for other things in your business model. Of course, if you have a lot of industrial equipment and vehicles, then you'll need a considerable amount of parking space. Don't forget, when you are moving you can use a towing service to get everything set up at your new location.
We hope this helps you understand some of the key considerations that you should keep in mind when you are choosing the right location for your business. If you choose the best option, then you can guarantee that your business is perfectly positioned – literally – to perform on the market.